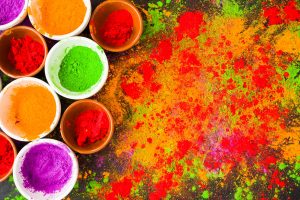 Holi was just around the corner. With markets all colorful and kids playing around with balloons and colors, it is that of the year when people revisit the loved ones, apply color with the intent of filling colors in their life and exchange sweets which is a sign of auspicious transitioning into a fruitful new year.
Almost all of us have grown up learning the importance of Holi in Indian mythology. The victory of Prahalad over the evil Hiranyakashyap, burning of Holika, like every other story, this also symbolizes the win of good over bad, god over evil, purity over sins and so on. But apart from just being a festival of colors teaching spiritual and mythological lessons, Holi brings with it a bag full of wisdom. It talks about putting in the effort smartly and reaping the benefits when is the right time, fetching the maximum out of the fields and transition into a new phase. Similarly, investment and financial planning require the same attitude, let us see how.
Here are some investment lessons Holi has left for us;
1. A PLATTER FULL OF DIFFERENT COLOURS- DIVERSIFICATION
Who likes playing with just a single color of Gulaal? Just Red or Pink or Blue, no we want all of them and much more. Different colors add vivacity and life to the festival. So is the case with investments. The more you diversify your portfolio, the better results it will reap. Not only this, diversification reduces the risk factor significantly making the portfolio more stable.
Diversification is an optimal approach towards safe investment which balances the overall outcome.
2. SAFETY IS THE THUMB RULE- WITH HOLI AS WELL AS WITH INVESTMENTS
Play safe and be safe. Ensure the safety of yourself and your loved ones by being vigilant and alert while playing Holi. Do not play with harmful colors or equipment which will make you regret later on. Similarly, stay safe with your investments. It is ok to try out some risky ventures but the best plan is to always have a back-up. Since investments are market-dependent, your gains also depend upon the market trends. If the market moves up, it's a happy Holi and if unfortunately moves down, then move 'Hauli-Hauli' (slow).
Start investing through SIP which is a systematic investment plan which safeguards your finances by allowing you to contribute gradually rather than one whole amount at a time.
3. SAVOR THE SWEETNESS- OF GUJIYA AND GOOD INVESTMENTS
No festival in India is complete without sweets and flavors. Holi also comes with its special trademark sweet-Gujiya. The perfect combination of Gujiya and thandai with some Dahi-Bhalle goes viral like anything. Same goes with the investments. While it is the time of the financial year end, it is the best time to reap the benefits of your good investments made last year and make similar fruitful decisions for the upcoming one.
This is the time you decide to encash some of the best memories for years to come by investing the benefits in some long-awaited vacation or that car you always wanted or the house which always felt like home.
4. BURN THE HOLIKA AND YOUR EVIL INVESTMENTS
With Holika Dehan(Burning), burn all the evil or notorious elements in your portfolio. Scrutinize the whole stock and re-plan things. Discus with people who are savvier with the market or take professional advice. Clear away the dirt from your home as well as portfolio.
This may seem to be a mountain load of work but if not now then when and if not you then who?
Be your own Prahalad and save yourself from downfall.
5. REFRESH STAGNANT RELATIONS AND INVESTMENTS
There are always some people in life whom you trusted a lot and they let you down. It is very easy to judge people for their doings but it takes a heart to forgive and move ahead. Holi is the time you revisit such people and give them a chance, maybe they have a better version of the story. Similarly, revisit all your old investments, even the ones which caused you loss. It is not necessary that a fund which once let you down will never take you up. Track the performance carefully and reinvest if it is performing well.
6. BURA NA MANO, HOLI HAI! – A LITTLE RISK IS ALWAYS EXCITING
Who does not know of this one-liner? From passing silly comments to pointing a water balloon, trespassing the lawns, wetting people, every deed has a single excuse- BURA NA MANO, HOLI HAI!
In these merry times, try coming out of your safe zone of Fixed Deposits or Recurring deposits or bank savings. a little risk will not hurt and who knows, it may prove to be a boon. Give yourself the flavor of mutual fund investment excitement and relish the tanginess.
HAPPY HOLI!