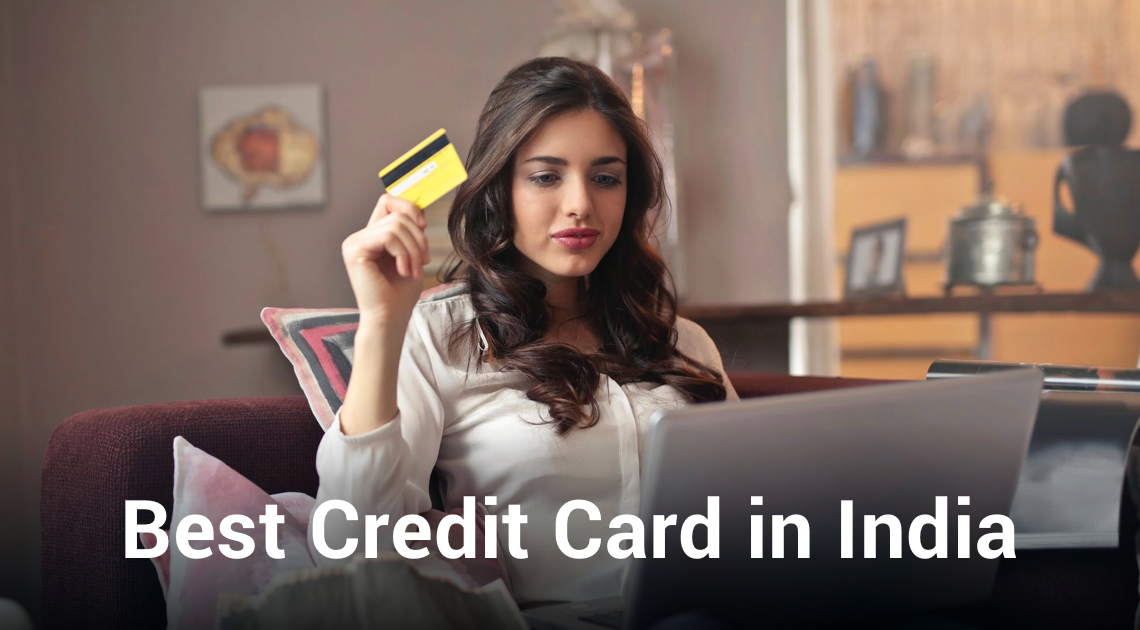 8 Best Credit Cards in India

Is saving Money your financial goal for the year 2019? We got you covered. We obviously know that it is impossible to just stop spending all over but we have come out with a way to help you while you spend (judiciously).
Start using a credit card!
A credit card is an instrument which enables you to spend money on the mortgage. Credit cards are borrowing tools from the bank which a user can use to buy from a pin to plane.
Credit cards allow a grace period which is the allowance within which you are supposed to return the money without interest being charged on it. It the amount is not paid within stipulated time, you will have to pay interest on it as per bank rules.
Now what is more interesting is how credit card helps you in doing its bit in savings. Some benefits of shopping through credit cards is it most of them come up with reward points. So whenever you shop next, the points are there to help you. Another benefit is extended warranties and price protection credit cards offer. Now, this is something very few people know. There are a lot of credit cards which come with the feature of extended warranties which you purchase otherwise (that's a huge saving).
Here we are with a list of some of the best credit cards in India presently;
Standard Chartered Platinum Rewards Card
Lifestyle shopping? Checked!

Frequent shopping? Checked!

Looking for shopping offer? Checked!
Now that's a deal!
Standard Chartered Platinum Rewards credit card is a card that offers all these perks. This is one of the best-in-class credit cards. You can accumulate never expiring rewards points and use them to pay off your credit or to further earn exciting reward gifts.
Benefits of Standard Chartered Platinum Rewards Card
If you do the transaction within 60 days, then you receive 1000 rewards points.

5x rewards point on spending Rs 150 on fuel and dining.

1x rewards points if the spending is done on all other categories.

Enjoy 20% cash back on Uber rides.

Registering for online banking fetches you extra 500 rewards points.

A number of discounts and offers across shopping, dining, travel and more.

Upgrade to SC Manhattan card is also available subject to credit usage and salary
Check at: https://www.sc.com/in/credit-cards/
2. Amex Platinum Travel Credit Card
Frequent traveller? Fikar not!
This Amex credit card rewards you for traveling. Travel more and earn miles. What's more? Not only can you use those points as travel miles but also enjoy the luxury of Taj. These points are redeemable as Taj vouchers too.
Benefits of Amex Platinum Travel Credit Card
5,000 Welcome Milestone Bonus Points redeemable for Travel Vouchers worth Rs. 4000

Travel Vouchers worth Rs. 7,700 on spending Rs. 1.90 lakh in a year

Spend Rs. 4 lakh in a year and get Travel Vouchers of Rs. 11,800 from Indigo and a voucher worth Rs.10,000 from the Taj Group

Get 3% cash back at leading fuel stations

1 Membership Rewards Point for every Rs.50

Enjoy complimentary membership to Priority Pass for free access to airport lounges
Note Annual fee- First-year fee: Rs. 3,500, Second year onwards: Rs. 5,000
Check at: https://www.americanexpress.com/in/credit-cards/
Standard Chartered Manhattan Credit Card
Do you hate nagging your heads out with customer care for any issues? This card holds its position high because of the noteworthy benefits and a high-quality customer care service. This is the card if you are looking out for excellent post-sales service.
Benefits of SC Manhattan credit card:
20% cash back on Uber rides

5% cash back on grocery shopping. (No other credit card has a similar offer in India so far)

1000 additional rewards points if you transact within 60 days

500 bonus points for registering for online banking

3x rewards when you use your credit card to pay for Hotels, Dining, Airline ticket reservation and Fuel
Note: Annual fee, Rs 999 second year onwards.
Check at: https://www.sc.com/in/credit-cards/
Citibank Cashback Credit Card
Already booked with lots of hassles? That's a question most of us would answer in a Yes!
The Citibank Cash Back Credit card is one such charm that doesn't come with any hassles. Also, it holds it position well for its reward ratio which is 0.5%.
Benefits of Citibank cash back credit card
5% cash back on movie tickets

5% cash back on telephone bill payments

5% cash back on Utility Bill Payments

0.5% cash back on all other spends

Good for salary account holders at Citibank
Note Annual fees Rs 500.
Check at: https://www.online.citibank.co.in/credit-card/credit-card.htm
ICICI Instant Platinum Card
Are you a housewife or a student or a non-salaried? Are you worried about your not so good credit score?
Let all your worries be gone with ICICI Instant platinum credit card. This card comes quite handy if you have a savings account with the bank along with a fixed deposit.
Benefits of ICICI Instant Platinum Card
2 payback points for every Rs 100 spent.

15% discount on dining at over 800 restaurants through Culinary Treats program.

Rs 100 off on up to 2 tickets per month at BookMyShow

2.5% fuel surcharge waiver against minimum transaction of Rs 4000 HPCL pumps

Earn interests on fixed deposits and have low-interest rate credit cards @ 2.49% per month
Note: No annual fee.
Check at: https://www.icicibank.com/card/credit-cards/credit-card.page

HDFC Platinum Plus Credit Card
This card is best suited for fuelling your automobiles and saves you a lot of money by redeeming points.
Also, there is no annual fee on this credit card and there is an add-on facility which allows you to get additional 3 credit cards for family.
Benefits of HDFC Platinum Plus Credit Card
2 reward points per Rs. 150

50 interest-free days from the purchase date.

fuel surcharge waiver of 2.5% on fuel consumption

If you report the bank after losing the card within 24 hours, then after that there is no liability on you.
Note: No annual fee plus you can get additional 3 credit cards for family.
Check at: https://www.hdfcbank.com/personal/products/cards/credit_cards
7. IRCTC SBI Platinum Card
Now, this is the first Indian card which offers savings on Rail Ticket bookings. This card has especially been designed to cater to the Indian customer keeping in mind her taste, liking, and suitability. This card is powered by SBI and offers a variety of deals in travel, dining, shopping etc.
Use this card to avail vale backs (10%) and reward points and offers and waivers and what not!
Benefits of IRCTC SBI Platinum card:
Buy tickets through irctc.co.in and earn up to 10% value back as Reward points

1 Reward point for every 

Rs.

 125 spent on non-fuel retail purchases, including railway ticket purchases at IRCTC's official website.

Fuel surcharge waiver

Save 1.8% transaction charges on railway ticket bookings on 

www.irctc.co.in

.

Get 350 activation bonus Reward Points on a single transaction of 

Rs.

 500 or more within 45 days of card issuance(fuel and cash spends are not included)
Note: Annual fee is Rs 500
Check at: https://www.sbicard.com/en/personal/credit-cards.page
 SBI Air India Signature Card
Giving a tough competition to Amex travel card, SBI Air India signature card is by far the best in the market if you are looking forward to saving money on airfare.
Offering highest mileage, this has become my personal favorite. So if you travel like a mad man, this is the right choice.
Benefits of SBI Air India Signature Card:
Complimentary Airport Lounge Access.

30 Reward points on every Rs.100 spent on Air India to book tickets for self and 10 reward points when booked for others.

4 Reward points on every Rs.100 for all other spends.

Earn up to 1,20,000 additional bonus points on spending more. (20,000 points on 5 Lakh, 30,000 points on 10 Lakh and 50,000 Points on spending 20 Lakh in a single year).

Convert all these reward points to Air India Miles in 1:1 ratio.

20,000 reward points on joining and 5,000 points on renewal
Note: Joining Fee is Rs 4999.
Check at: https://www.sbicard.com/en/personal/credit-cards.page
Make your selection and stay informed with Piggy!