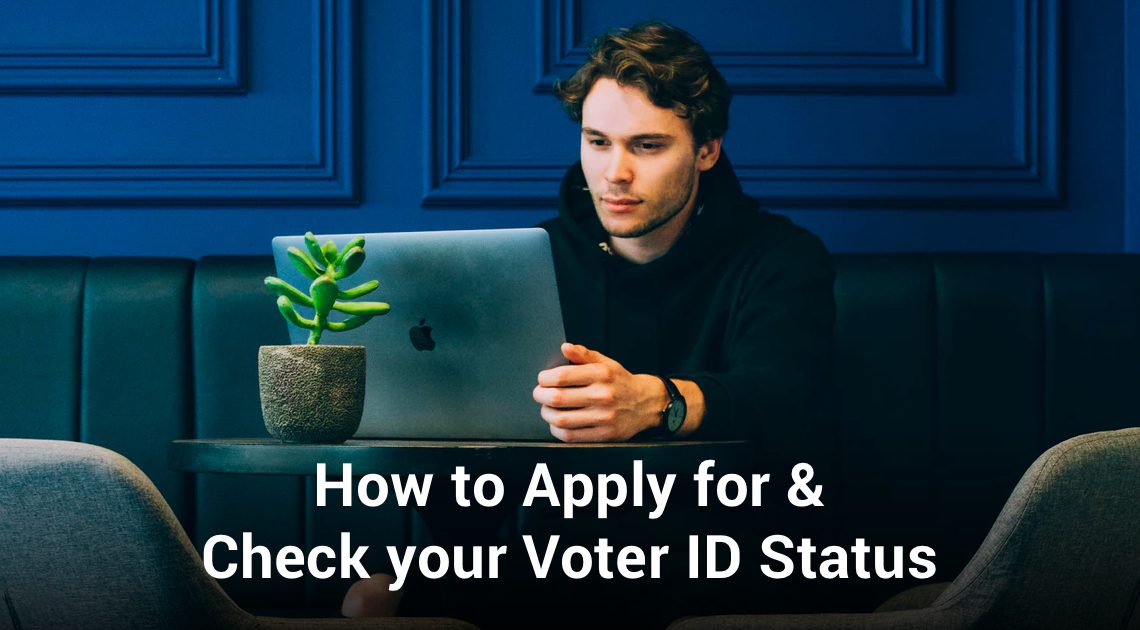 The months of April and May 2019 will be quite momentous for India as it will be heading into the General Elections to constitute the 17th Lok Sabha. The General Elections have great bearing on every facet of the Indian economy and, therefore, it is very important for every citizen to participate in the election process by voting. To vote you will require a special identity card called a Voter's Identity (Voter ID), this is proof that you are on the electoral list of registered voters in your constituency and have the right to vote. Let's look at how to go about applying for a Voters ID.
There are a few criteria people have to satisfy to vote.
The Individual should be a citizen of India.

The individual should have attained the age of 18 years by January 1st of the year in which the electoral roll is being revised.

The individual should be a resident of the constituency when they are registered to vote.
Documents Required
Passport size photo

Proof of Date of birth (Passport, PAN card, Birth Certificate, other government approved identity cards.)

Proof of Address (Passport, Driver's License, other government approved identity cards.)
Registration
Voters need to fill in Form 6 to apply for a Voters' ID, the National Voters' Service portal has an online version of this form. Please note, this form appears in Hindi by default on the website, make sure you select the appropriate language on the top right on the screen.
Once you have submitted Form 6 and completed registration successfully a post is put up on the Electoral Registration Officer's (ERO) notice board inviting any objections. This will remain on the notice board for 1 week. If there are no objections you name will be added to the electoral roll and you will receive an SMS on your registered mobile number intimating you of the same.
Check Status
To check the status of your Voter ID you can go to National Voters' Service Portal and enter the reference number of your application. If it appears that your Voter ID has been processed you can check the Electoral Search online. If, after entering your details, you appear here you are eligible to vote.
Making Corrections to Voter ID
The National Voters' Service Portal allows you to make corrections to your Voters ID. By clicking on the option "Correction of entries in the electoral roll" the page will open an online version of Form 8 where you will be able to make the necessary corrections.
Deadline
The Voters list is continuously updated to accommodate new entries till the date the candidates file their nominations, usually 3 weeks before the election date. The exact dates for polling will be provided on Electoral Commission's official website after the nominations have been announced.