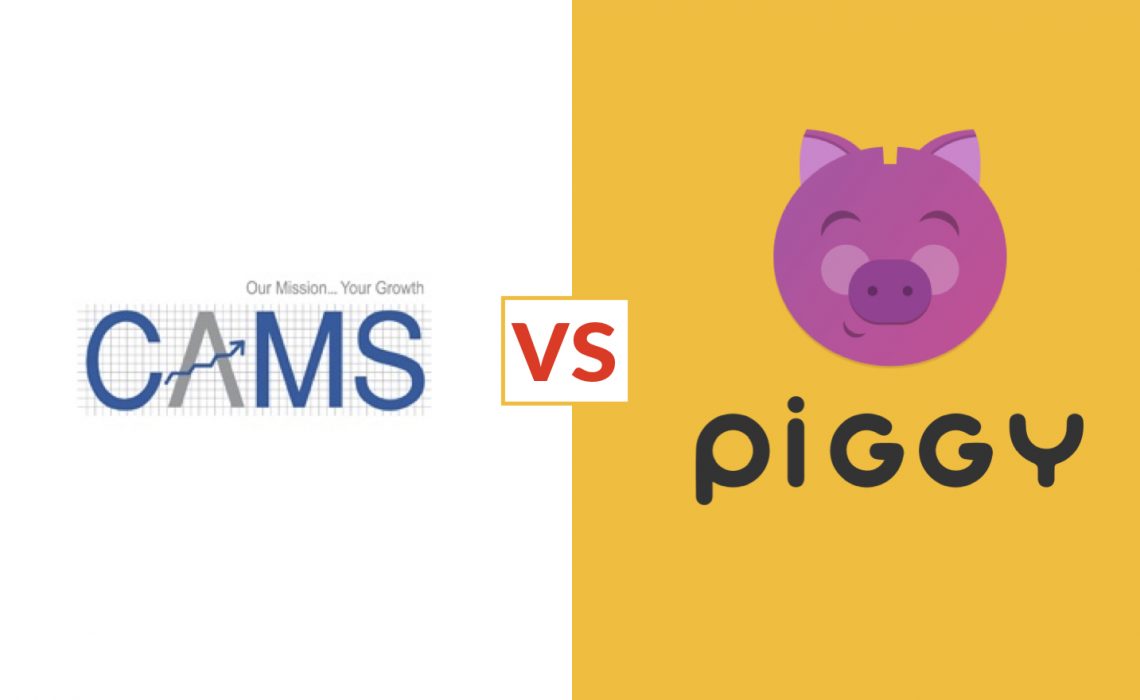 The Technology sector is booming in India, and in this boom there are a number of companies taking advantage of the new technologies and improving the service being provided to their clients. The advancement of technology has penetrated almost every other sector in the Indian economy, one of the main sectors taking advantage of the progress in the Technology sector is the Finance sector. The Financial Technology (fintech) market in India is expected to grow at a Compounded Annual Growth Rate (CAGR) of 22% in the next five years according to NASSCOM. KPMG estimates that the transaction value of the Indian fintech sector, which is presently at $33 billion, will grow to approximately $73 billion by 2020. With an increasing number of fintech companies joining the fray, there are all sorts of products being offered in the market. Since the Securities and Exchange Board of India (SEB) made it mandatory for all mutual fund houses to offer Direct Plans to their investors, one of the top products in the Indian financial markets are Direct Investments. The fintech industry has developed a number of platforms for various services, from banking to stock trading to investments and now Direct Mutual Fund plans. Two investment apps that really stand out among the crowd are Piggy and myCAMS. We have listed the features of these platforms below.
myCAMS
myCAMS is an initiative by Computer Age Management Systems (CAMS) to develop a Mutual Fund investment platform that is easy and fast to use. The myCAMS app allows users to create a single login ID on the CAMS website and use it to transact across all Mutual Funds facilitated by CAMS. The app supports online transactions, monitoring of investment, online statements, downloading services request forms etc.
Piggy
Piggy was started with the idea that a technology-driven, user-focused platform can solve most problems associated with an investment. Piggy allows users to Login with a single ID to make transactions across a very wide variety of mutual funds. The app is easy to use and fast. The dashboard of the Piggy app allows users to monitor their investments and track the progress of their requests. The company leverages technology to keep its costs low to provide you with a commission-free service so that you can grow your money exponentially.
Features
myCAMS
myCAMS comes with many features to make investment easy for its users. myCAMS brings you a host of features that will help you not only to stay updated on your Mutual Fund investments across all funds serviced by CAMS, but also transact with ease. Now, investing in a new folio across participating Mutual Funds, switching between schemes, viewing portfolio, setting up a Systematic Investment Plan (SIP), opting for a Common One Time Mandate (OTM), sending a query – myCAMS allows you to do multiple tasks through a single, secure gateway anytime anywhere.
Piggy
Piggy comes with a plethora of features to help you invest smarter and save you money while doing so. Piggy has features that are not only geared towards mutual fund investments but can also help you save taxes and track your EPF. The app allows users to easily transact between the large variety of mutual funds offered. The app also allows its users to convert their existing mutual funds from a Regular Plans to a Direct Plans via the Smart Switch, which times the switch from Regular to Direct in order to save you tax, exit loads and other fees.
Direct Plans are offered directly by the mutual fund houses and do not have any intermediaries. Due to the absence of an intermediary, the expense ratio of the fund comes down, which gives the investor an additional 1% on their returns.
Users can also invest through Systematic Investment Plans (SIPs) and Flexi SIPs to get the most out of their investments. The ergonomically designed Dashboard allows users to easily monitor their investments and is designed to make the process of investment easy and more rewarding.
Mutual funds on offer
myCAMS
myCAMS offers mutual funds from 15 mutual fund houses.
Piggy
Piggy offers mutual funds from 33 mutual fund houses.