Net banking is an interface provided by different financial institutions to their customers to make financial transactions online through a specified platform. Net banking has improved the efficiency and customer base of banking industry multi-fold. Traditionally, the customers in order to get any of their work done like printing the passbook or applying for cheque book, etc., needed to visit the bank physically. Now, net banking has eased banking securely. The net banking operations are secured by debit card credentials and an OTP which ensures the security of the account. Let us understand how to activate net banking of State Bank of India account, online.
How to activate net banking in SBI?
Once the account has been opened in any branch of state bank of India, you can go for self-registration for online banking (the account must be singly held with ATM card). In case, the account operation is joint, you need to visit your bank for getting net banking activated.
Follow these steps to activate net banking:
Step 1: Visit www.onlinesbi.com
Step 2: Click 'New User Registration/ Activation' link
Step 3: Fill in account number, CIF number, country, registered mobile number, branch code, the service or facility required and click 'Submit'.
Step 4: On your registered mobile number, you will receive a One Time Password, enter it in the designated box.
Step 5: Select your ATM card and fill in details to activate the services. In case you do not possess an ATM card, ask your branch personnel to complete the activation process.
Step 6: A temporary username will be generated, take a note of it and create your login password. The password should be an alpha-numeric, eight-character long and must contain one upper case and one lower case letter and a special character. Confirm the password by re-entering it.
Click 'Submit' to complete the registration.
Step 7: Use your temporary username and password to log in.
Step 8: After logging in with your temporary username, create a new username of your choice.
Step 9: Conform to the terms and conditions by checking the 'Accept' box. Set your login and profile password and hint questions and answers for troubleshooting the login in case of a problem.
Step 10: Enter your date of birth, registered mobile number and birth country.
Step 11: To view the account(s) mapped with your account, click 'Account Summary'.
Note: Sometimes you can get registered with 'View Only Rights'. In this case, contact your branch to shift to 'Transaction Rights'. You will need a copy of your online registration to confirm so.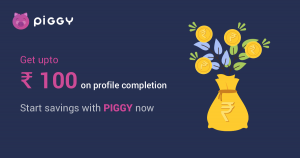 Things to keep in mind with net banking
1. Keep your ATM card handy
2. The mobile number must be the same as the one mentioned while opening the bank account.
3. To get information like account number, CUF number, etc, keep your passbook or cheque book handy.
4. Do not share your account details
5. Do not share OTP with anyone
6. Your password, hint question, and the answer should be easy and remember-able for you.
7. Do not entertain any call or message asking for your account details or any other credentials.
FAQs related to SBI net banking
Q1. How long does it take for net banking to get activated?
If the account is held singly, net banking gets activated instantly after the registration process.
Q2. How safe is net banking?
Net banking is safe as long as the customer exercises precaution while handling the account. The bank has deployed the best in class security measures to ensure high-end security.
Q3. What if I forget my password?
You will need your ATM card to retrieve your net banking account password. The hint question comes handy here. Also, on the registered mobile number you will receive an OTP for authentication. Once you enter these details, you will be able to reset your password.
If you are not able to do so, you can approach your bank branch.