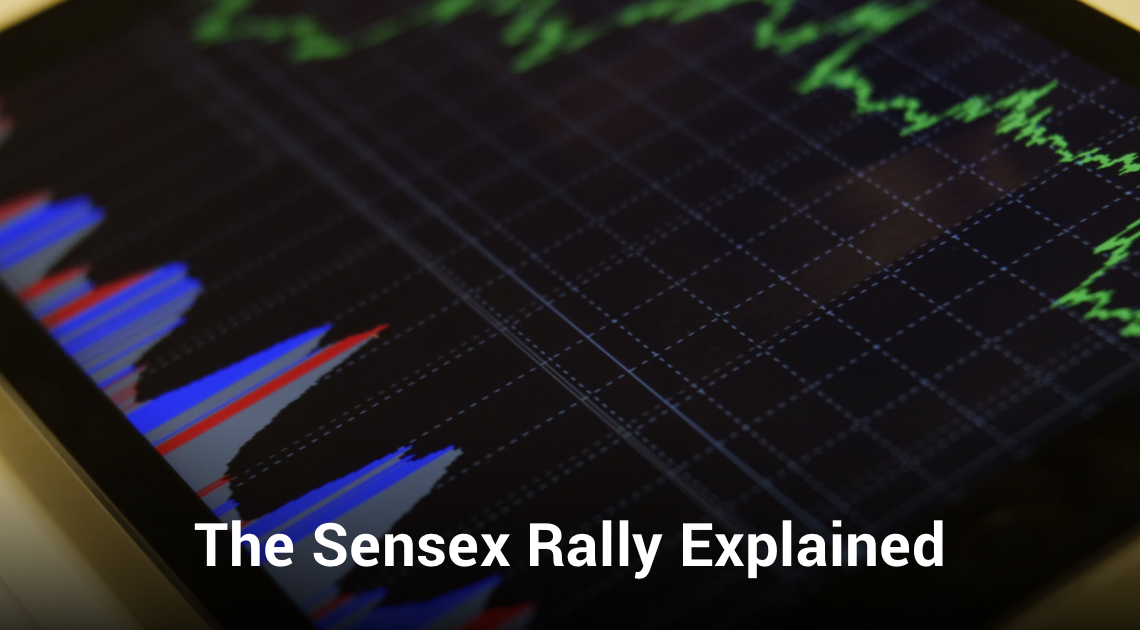 After a period of underperformance against global markets in January and February, Indian markets are back with a strong rally in March. Yesterday, the Sensex closed 1.3% higher at 37,535 driven by gains in banking stocks. The Sensex is up 1,668 points, or 5%, in this month.
Sensex rally explained in 5 points
1) These gains have been driven by a strong inflow from Foreign Institutional Investors (FII) who have invested approximately $1 billion in Indian equities this month, taking their tally to nearly $3 billion from the beginning start of this year.
2) The Lok Sabha elections have been scheduled to take place between April 11 and May 19, with results to be announced on May 23. The Opinion Polls have given BJP led NDA an upper hand in the upcoming polls and the border tension between Indian and Pakistan has reduced, which has raised the sentiments of foreign institutional investors, which has been a prominent factor for the rally in the stock market.
3) Investor sentiment has also been boosted by a stronger Rupee, which has risen to a two-and-a-half-month high of 69.50 against the US Dollar.
4) The US Federal Reserve has indicated that it will be patient in raising interest rates and is also willing to relook at the balance sheet adjustments if required. Markets are also anticipating a positive outcome to the US-China trade negotiations.
5) The RBI could lower rates further next month on 5 April. Data released yesterday showed February consumer inflation remaining benign at 2.57% while January factory output growth staying at muted at 1.7%.