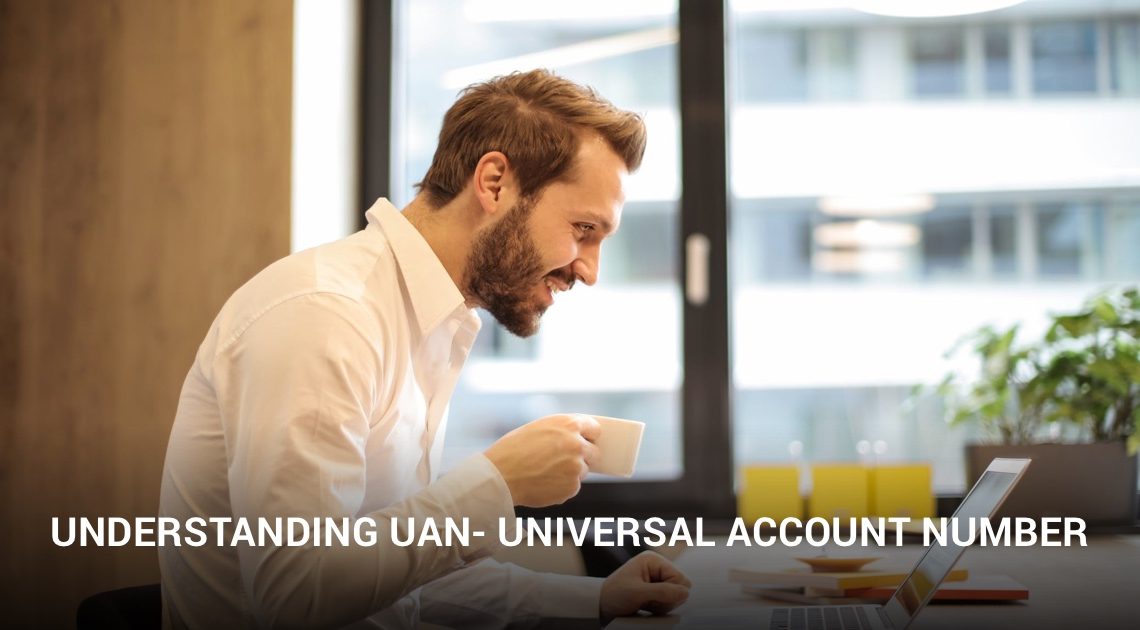 WHAT IS UAN?
The Universal Account Number (UAN) is an identification number assigned to both a person and his/her respective employer which enables both to contribute to the Employee Provident Fund (EPF). It is a 12- digit number issued by the MoEL (Ministry of Employment and Labour) in collaboration with EPFO (Employees' Provident Fund Organization).
The employee and employer are allotted two separate UANs which remain the same throughout a person's career and the company's lifecycle respectively. Even if the employee happens to change jobs, UAN remains the same. The only update that takes place in case of job change is a new member identification number is assigned to the UAN of the employee.
Being employed is not a mandate in order to generate your UAN. People who are not working can also raise a request for member ID by the means of direct membership.
HOW TO CHECK UAN?
UAN can be checked in two ways. You can either use the portal to find out your UAN or can get it through your employer.  This is how,
Checking with Employer
On your first job, the HR professional will brief you regarding your PF contribution while discussing the compensation. Thereon, the UAN will be mentioned on each month's salary slip. Most of the Indian companies follow the same protocol.
Checking on UAN Portal
Another option is to check on the UAN portal. You can log into the UAN portal and check your UAN number through the following steps:
Click 'know your status' tab

Enter your credentials or KYC such as Aadhaar number, PAN number etc. or another detail you can fill is your PF number or member ID which your employer should have.

With PF number or member ID, next chose your state and EPFO office from the drop down.

Other details are common to both processes like name, address, DOB, contact number etc.

Captcha code is also generated to authenticate the user.

Once the form is duly filled, click 'Get Authorization PIN' tab.

On the registered contact number, you will receive a PIN number.

Enter the received PIN and click 'Validate OTP'. Once you click it, the UAN button appears.

Click the UAN button and receive your UAN on the registered contact number through SMS.
UAN- A PARADIGM SHIFT IN INFORMATION MANAGEMENT
It is believed that once UAN is generated you will be powered with the virtue of information access and management with a single vector; this 12-digit number. This number will organize all your PF accounts over the years of employment, including the job switches and also links all your IDs corresponding to multiple employers.
It also enables you to port your PF number if you have been employed prior to 2014.
UAN ATTRIBUTES AND BENEFITS
It centralizes the employee data at a single master database and simplifies the verification process as necessitated by EPFO.

Ease of PF fund transfer from old to the new account.

It comes with a feature to access your PF statement over your phone as and when required (for visa or loan etc.)

It has eased the information access so much so that both you and your employer can check the information regarding your PF account by logging into the portal with the credentials required.

Withdrawal requests and submissions are also made hasslefree for both the parties.

With UAN, KYC details are also centralized for any further use.

Prompt check into PF balance

It comes with a feature to use it through the mobile phone. All you need to do is drop in an SMS by your linked number to the UAN service manager.

UAN is independent of employers you have. This is an employee's identification number.

Being linked to your KYC, you have access to the account. It is a great security feature.

You can log in and check if your employer is sincerely contributing towards your PF.

With the ease of information access, you can always update your details as and when required.

There are mobile apps available for PF related information and usage. Also, the monthly contribution is updated via SMS on the registered mobile number.
GENERATING UAN
Generating the UAN is a one-time process which needs to be done while you go for your first job. There is a list of documents which would be required to submit. Once this number is generated, it stays linked to all your employment and stands consistently through all your working years.
LIST OF DOCUMENTS REQUIRED
Following documents will be required in order to generate UAN;
Bank account number, bank name, IFSC code

Identity proof like driving license, Aadhar card, passport, voter id etc.

Residence proof like Aadhar card, passport, rent agreement, utility bill etc.

PAN card

Aadhar card

ESIC card if applicable
Note: If by any chance, the employer does not generate your UAN and still makes a contribution towards your PF, you can always log into the UAN portal and create your own account. By doing so you can keep a check on employer's contributions as well.
ACTIVATING UAN
Once the UAN is generated, all you need to do is get it activated. This can be done easily through the following steps;
Log in to UAN portal

Click on 'activate UAN'

On the activation page, enter the generated UAN, Aadhar number or PAN number or both and click activate.

On your registered mobile number, you will receive a verification PIN.

Click on authorize and activate after entering the received PIN.
Note: The EPFO app can also be used to activate UAN. UMANG is one such app which features UAN amongst various other Govt. services.
LOGGING INTO EPFO PORTAL USING UAN
Once you have your UAN activated, you can now log in to the EPFO portal to access your PF account.
Visit

www.epfindia.gov.in

website

Select the tab 'our services'

Select the tab 'for employees'

Enter UAN and password on the Member Facility page. This will give you access to your passbook. You can check, update and print the same for your use.
FAQs about UAN
What is the type of information in UAN card?
A UAN card on the front side contains your Universal Account Number and KYC details whereas the rear contains 5-digit Member ID and EPFO helpdesk numbers
What happens to UAN if I change my job?
UAN remains the same in case of a job change. All you need to do is inform the new employer about your UAN number and the employer will link it to the new PF account.
How to do the fund transfer from old PF account to new?
Once your UAN gets activated and linked to all your old PF accounts you can always check the status by accessing your employee passbook and do the needful be it fund transfer or details update.
What if there is a misprint of information on the UAN card?
You can raise the request to update credentials by producing required documents to the employer and communicate the same to helpdesk to get the changes done.